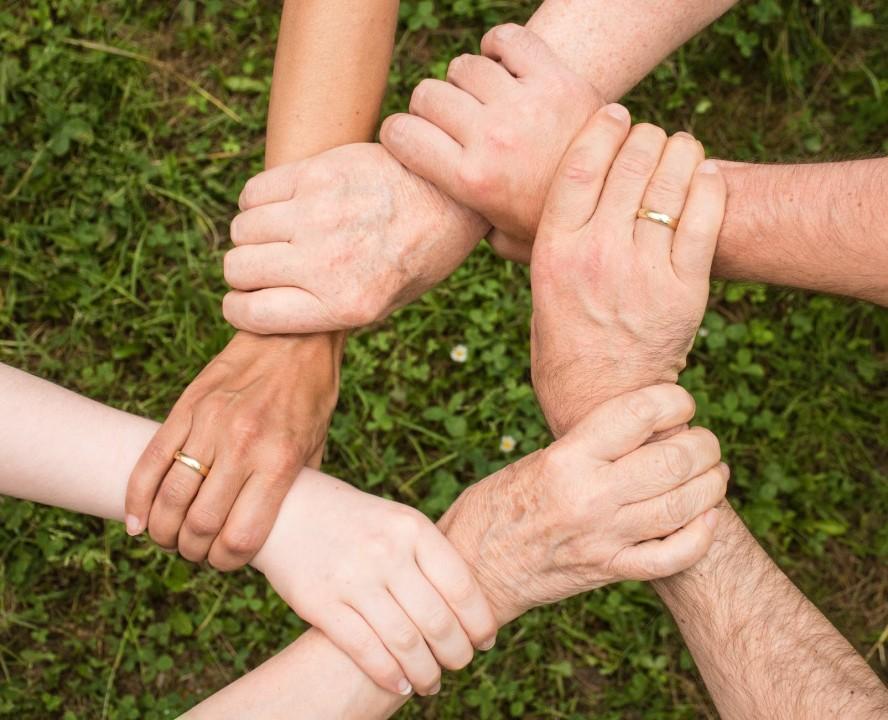 Networking !
Networking is not a Task – It's an Art:
Irrespective of the industry, cast, creed, demographics that one comes from, the Mantra is very simple & straight. If you want to be successful, you need to spend time Networking!!
Networking – Incredibly Draining;
Networking, for a lot of people, is not on top of their daily agenda as they find it time-consuming, feel awkward – nervous – lonely & incredibly draining. The last thing people want is to do small talk with strangers at a social get-together when they are already over committed with work & family commitments.
However, it is strongly recommend that if networking is done well, it not only helps you land a good job but also gives you a competitive edge throughout every stage of your career.
What is Networking?
A successful net-worker is not the one who joins or participates in several professional associations, clubs, events, work conference, sports and / or who believes in exchange of information or begging for favors as personally speaking that kind of networking has no purpose or intention. Successful networking is simply about establishing and nurturing long-term, mutually beneficial relationships with the people one meets on a day-to-day basis.
Networking must be intentional & purposeful as one needs such people who can provide you with relevant information, connect you to others, help you get your job done, advocate, and mentor & guide you at all times
Networking for Job Search;
Networking is incredibly important during a job search as the right employee referral can increase your chances of landing the job. Also if you are looking to make a career change, your professional network can support you by helping you find the right connections in the industry you are trying to break into or helping you find leads for jobs at some specific companies.
It is advisable to take the time to build meaningful relationships with those in your professional circle so when the time comes to search for work; you can tap into those valuable connections for referrals and relevant information;
Networking in the Workplace;
Networking in your own workplace is as relevant and important as connecting with people who work at other companies on in different fields. Whether you're new to the company or you're already established and have your sights set on a promotion, networking with your co-workers can be incredibly beneficial to your career progression.
As you develop relationships with those in your department and in other divisions, be on the lookout for potential mentors, upcoming professional development opportunities, or new job opportunities that are not publicly advertised.
Networking Basics – What holds you back?
1. Your mindset: A strong network is built with mutually beneficial relationships where both parties benefit. In the process of getting to know someone, you understand how you can add value and help them and they are then willing to help you;
2. Self-Imposed Bubble: Google is great for offering factual answers to the questions your search only till the time you are searching for the right thing. Talking to other people offers you fresh perspectives on an issue / subject and forces us to listen to other opinions and better criticize and evaluate our own;
3. Loneliness: Believing that no one is interested in getting to know you is a dangerous assumption. Best is to show a genuine interest in someone's hobbies, work & ideas. Often they will begin to show an interest in yours as well;
4. Lack of time: In today's time & age and with the wide array of technology available to us, there is really no excuse for lack of time. Try spending time with someone new & building existing relationships on a regular basis and you will be amazed by the benefits it will bring;
5. Proactive: We wait until we need help for a new job or assistance selling a new concept or idea. We wait until we have a need and then discover that we no longer have much of a support network. We haven't reached out to our contacts or nurtured the relationships and now we feel uncomfortable asking for help;
6. Leveraging Relationships: We meet a lot of people and take their business cards and have an initial conversation but never follow up. The result is that we don't have real relationships. We don't know these people and they don't know us. Be strategic about your connections and take the time to get to know people with the potential for mutually beneficial relationships.
7. Mutually Beneficial Relationships: As you meet people, ask them open-ended questions about their work. What are they working on? What are some of their current challenges? If there an opportunity for you to help by connecting them to a resource or guide them based on your value proposition and/or experience? This is how you create strong relationships.
8. Allies: A strong network supports and advocates for you. It helps you sell your ideas across the organization, promotes you for new opportunities. Once you make connections and offer to help others achieve their goals, your contacts will respond in kind when you have a need.
9. Strategist: Be thoughtful about who is in your network and the best way to connect with these people. Spend your time wisely by focusing on these relationships and nurturing them over time. Be deliberate about what organizations and events you attend to help you connect with potential contacts. And take action.