What We Do
Our Subject Matter Experts apply years of their expertise & experience to unlock the hidden talent and values within your organization & help connect the dots to reinvigorate your business / organization.
Fleet Management
Fleet Management is the process that fleet managers utilize to manage all fleet and asset information – from acquisition through to disposal.
Education
Education is the process of facilitating learning, or the acquisition of knowledge, skills, values, beliefs and habits;
Hospitality
Our Subject Matter Experts have years of collective experience in the hospitality industry wherein we offer a range of services;
Food Security
Food security is when all people at all times have access to sufficient, safe & nutritious food;
Artificial Intelligence
Artificial Intelligence (AI) is an area of computer science that emphasizes the creation of intelligent machines that work and react like humans;
Real Estate Management
Real Estate Management services include property management, building operations and maintenance, facilities / community management;
Human Resource Management
Human Resource Management is the strategic approach to the effective management of people in a company or organization such that they help their business gain a competitive advantage;
Strategy
Strategic planning is a management methodology to establish the direction to be followed by the organization seeking a greater degree of interaction with the environment;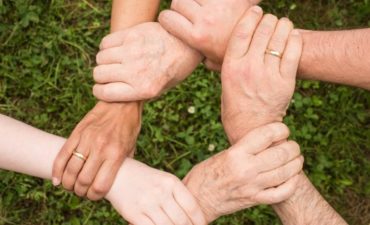 August 20, 2019
Networking !
Networking is not a Task – It's an Art: Irrespective of the industry, cast, creed, demographics that one comes from, the ...
Read More